Painting walls can be a big undertaking. It is not something you want to mess up – especially because it can take away from the value of your home.
Choosing the right wall color is an important step in making your home feel complete. With these tips from professional painters, you can make the perfect choice.
1. Choose a Color That Complements Your Furnishings
When selecting the paint color for a room, it's important to choose colors that complement the decor you plan to use. The right wall colors can make your furniture and accent pieces really pop, or they can be a neutral backdrop to your home's style. If you aren't sure what to choose, try putting together a mood board with paint chips, fabrics and photos of your furniture. This will help you narrow down your options and find the perfect hues for your space.
When choosing a paint color, it's helpful to consider what function the room will have and who will be using it. If you're designing a family space, you may want to select a warm paint shade, which can feel energizing and inviting. Alternatively, you might want to choose a cool paint shade that can feel serene and cozy.
Finally, it's a good idea to select the color that works best with any existing fixtures in the room, such as cabinets or tile. This can help to keep the look cohesive and avoid the risk of painting over a feature you love.
Once you have your color inspiration, take a trip to the paint store and pick up some of the largest swatches they have. Take them home and test them in your space, ideally in natural light and at different times of day. Be sure to also hold the swatches up to your flooring, wood trim and any other permanent fixtures in the room so you can see how they will look with the color you're considering.
2. Consider the Light in the Room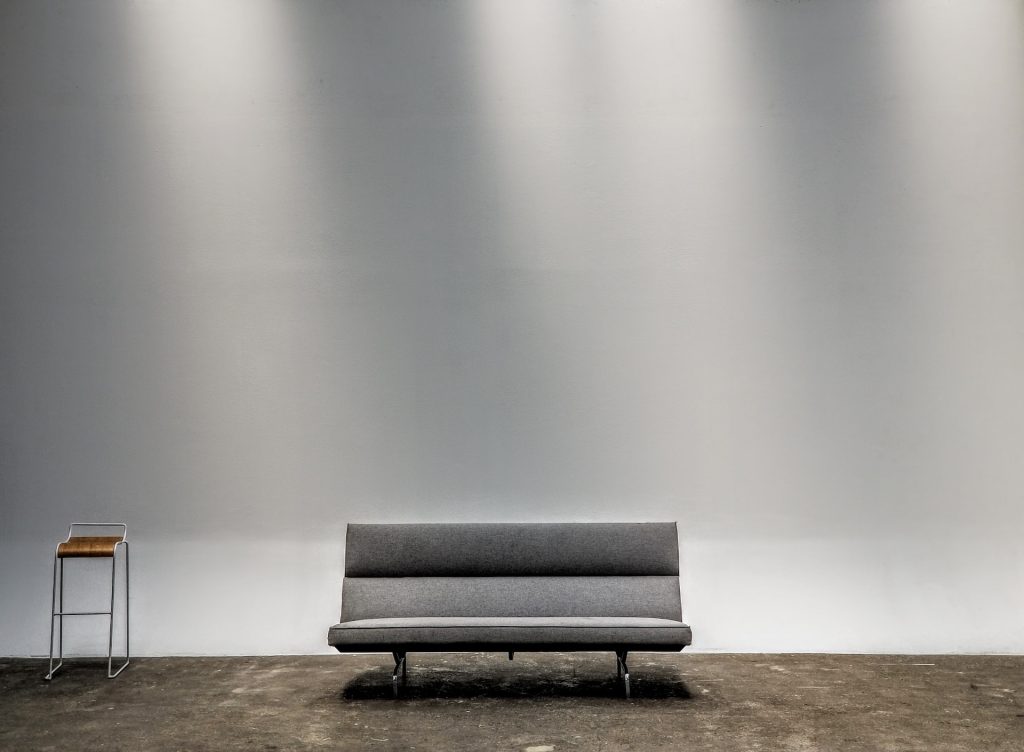 It may sound obvious, but it's important to consider how a paint color will look under different lighting conditions. Natural light streaming through windows will show off the true form of any color you choose, while artificial light will affect the way the shade appears. For example, incandescent bulbs tend to highlight yellows and other warm tones, while fluorescent lights pull out blue tones.
The light in your room will also have an impact on what kind of atmosphere you want it to create, and the right color can help make that happen. For example, if you want your bedroom to feel calm and relaxing, a lighter color may be the best choice. However, if you want your space to be more energetic, a brighter color might work better.
When choosing a color, be sure to test it on the walls and furniture you plan to keep in the room, and then look at it under natural light throughout the day and artificial lighting at night. This will give you a more accurate idea of how the color will look in your space, and help you avoid any surprises down the road.
It's also important to consider what other elements in the room you want to emphasize, like cabinets, tile, or a fireplace. If the wall color you love clashes with any of these features, it will stand out like a sore thumb and detract from the overall feeling of the room.
3. Don't Be Afraid to Go Bold
When choosing a color, don't be afraid to go bold so you can finish on schedule. Bold hues can add a lot of visual interest to a space, and they can also be used to create focal points in the room.
However, it is important to be cautious when using bold colors, as they can quickly become overwhelming if not used sparingly. If you are hesitant to commit to a full wall of bold paint, try using it as an accent on a door or trim.
Another great way to use a bold shade is to paint an architectural feature in the room, such as a built-in bookcase or niche. This is a fun and creative way to show off your personality and add flair to a room.
For example, you could paint your recessed shelving a bright blue, and then use a creamy white for the trim and ceiling to balance the look. This will help the shelving and any items on display pop, while still keeping the overall look of the room balanced.
When choosing a color, always choose a palette that complements each other. Using the 60:30:10 rule will help ensure that your colors work well together. The 60% should be your main color, such as the walls, the 30% should be a supporting color, such as the upholstery, drapes or area rug and the 10% can be accents like throw pillows, artwork, or accessories.
4. Don't Be Afraid to Go Neutral
Color is a great way to express your personality and bring warmth or coolness to a space, but when it comes to walls it can be difficult to find the right balance. A bold wall color can limit what furniture or accessories you use in a room, and it can also turn off potential buyers if you're planning on selling your home in the future.
Neutral paint colors are a good option because they don't clash with primary or secondary colors and they can create a calming, peaceful atmosphere in any room. Neutral shades of white are a popular choice because they reflect light and make a room feel brighter, while grays, beiges, and creams add a hint of warmth to a space.
If you want to incorporate color into a neutral palette, try adding a few accent pieces like rugs, pillows or chairs in a vibrant shade to create contrast. Also, remember that less is more when it comes to neutrals – too much can start to look chaotic and choppy.
If you are unsure about what color to choose, start with an inspiration piece such as art, a rug or fabric and then ask your local paint store for recommendations. They will be able to recommend the best color to compliment your furniture and decor. Then, when you're ready to paint, be sure to choose a matte or low sheen finish since gloss tends to reflect more light and highlight any imperfections in the surface of the wall.
5. Don't Be Afraid to Go Dark
While it is a common misconception that dark paint will make a room feel smaller, that is not always true. In fact, dark colors can add depth and drama to a space. Dark walls can also create a more intimate and cozy feeling in a room. The key is to choose the right shade and use it with the right light.
If you are afraid to go too dark, try painting an accent wall or an entry way. This will allow you to test the color without committing to a whole room. Also, remember that the paint color may look lighter on a swatch than it will in your home due to factors such as lighting and furniture. When choosing a dark paint color, be sure to look at it in the darkest area of the room to get a more accurate idea of how it will look.
Another great way to add a pop of color is by painting architectural features such as molding, mantels, built-in bookcases, and arched doorways. A director of color marketing and design at Sherwin Williams, recommends painting these details one step lighter or darker than the main wall to draw the eye and create more interest.
Lastly, don't forget that paint color doesn't give you light; it reflects it. This means that you will need to choose the best paint sheen for the job. Eggshell and satin reflect the most natural light while semi-gloss and glossy hide imperfections best.