I've done some volunteer work in my community lately, and I found a beautiful thing, a relationship beyond that of just teacher and student, I saw the rarely seen Mentor and Apprentice. There is an elderly volunteer in my area, and he seems to take thing seriously. He teaches seriously, but with love and care, he laughs but knows when to keep things serious. He's a master of his art, he is a skilled carpenter, and he helps out with the more handiwork type of things, in fact he it's almost like he handles the team who in that specific area.
His knowledge of carpentry is quite amazing, but being just an outside observer I cannot really distinguish the things they do that much, but it is still clear to me that he holds skills beyond the caliber of those who surround them, and mind you not all of them are young men and women, there are people in the mid-thirties who holds the tools quite skillfully, but they pale in comparison to the master that is the senior volunteer. Though, he does not keep these skills and secrets for himself, he teaches those who comes to him for advice. This is why I love it when someone in an advance age volunteers, aside from helping out of the pure goodness of their hearts, their wisdom and mastery in whatever art shines, which they happily share to those who seek it.
Many people today often hide their the secrets to their skills out of fear of them being outshined, but what they fail to understand is that failing to share the knowledge of what they have is what causes the decay of the art as whole to humanity. We have abandoned the tradition of teaching and taking an apprentice, which in turn we surrendered our goals to becoming true masters of our arts. While school teaches us the basics of understanding the world, it now fails to teach us how to achieve mastery, though how can it when only a master taking in an apprentice can achieve such results.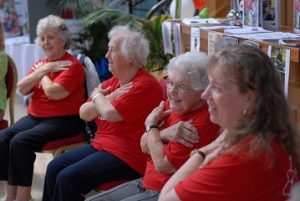 I wish for more elders to either go back to teaching or maybe volunteer in the community, as they are the generation that achieved the wonders which formed the foundation where we built the world we enjoy today. It doesn't matter if they are professionals or not, sometimes they themselves do not notice it, but they have achieved mastery in their own right. May it be it is as simple as wood carving, cooking, or mending clothes, or as complex as fixing machines, building houses, or medical knowledge their wisdom and knowhow is more valuable as gold. They have ran the world before us, and today it still stand, that says a lot.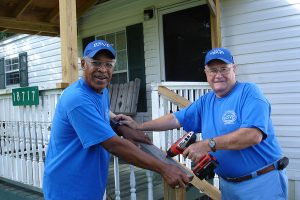 If you are an elder, I implore you to explore volunteering in your community or even other countries, we still need you guidance, the mantle may have been passed on to new leaders, but you still live and contain the knowledge and skills that we will need to form a better world.