Millions of people all around the world are struggling with the problem of drug addiction. This dangerous addiction has severe long-term consequences, and it can even lead to death. Fortunately, there are numerous drug rehab programs and centers which specialize in treating patients with this problem. Thanks to them, many people can truly say that they have started a new life. In this article, you will find detailed information regarding drug rehab programs.
What Are These Programs?
In a nutshell, these programs refer to methods of addressing drug addiction and abuse. These programs aim to help the patient fight the addiction and prevent him or her from using drugs in the future. When it comes to the treatment that is used in these particular programs, it can be medical, psychotherapeutic or it can be a combination of both. The term "drug addiction" refers to the use of prescription drugs and/or street drugs (which are known for their devastating impact on health).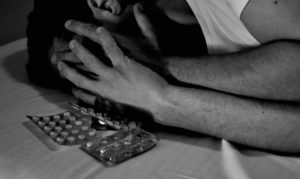 What Does The Treatment Consist Of?
As mentioned earlier, the treatment can be either medical or psychotherapeutic. The long-term treatment for those who suffer from drug addiction may also include local support groups, recovery houses, care centers and such. Most drug rehab programs provide gender-specific and age-specific. Most drug rehab programs include on-site medical care and a staff of physicians and nurses that will make sure that the patient will withdraw from drug use in a safe and efficient manner (the first 24 hours are critical since the patient experiences the well-known withdrawal symptoms).
Who Can Benefit From A Drug Rehab Program?
Anybody who has an addiction and wants to get rid of it for good. Fighting an addiction alone (especially if you use street drugs which are highly addictive) is almost impossible. This is where these programs step in and help those who need help. Drug addiction has many health risks: it affects one's health in the long run and those who use drugs are at high risk of contracting potentially life-threatening diseases, such as HIV.
Are These Drug Rehab Programs Efficient?
Yes, these programs are efficient due to the fact that long-term care and assistance is provided. Recovery is not an easy job that can be done over a couple of weeks – it takes months of hard work to completely withdraw from drugs. This is why most rehab programs provide high-quality, continuing care: the patients are carefully monitored and their progress is evaluated. These programs are conducted only by a skilled and well-trained professional in the field of drug rehab, specialists who know how to approach a problem in order to treat it quickly and efficiently, without the hassles and with a minimum of discomfort from the patient.
Narconon, for instance, is one of the most efficient drug rehabilitation programs at the moment. The treatment that is used is entirely drug-free, meaning that no drugs or medication is used to treat the addiction. A three quarter house is also an effective way to help your loved one recover from drug addiction.
In conclusion, this is what you need to know regarding drug rehab programs. It is not shameful to ask for help in situations such as this, where drug addiction becomes overwhelming and starts interfering with your life.