If you are planning a renovation in your home, there are some essential steps that you need to consider before you get started. Following them will help you avoid a lot of hassles and complications during your renovation process.
Start by deciding on a budget for your renovation project. This will help you stay on track and save you money in the long run.
1. Decide on a Budget
Whether you're preparing for a move, wanting to refresh your space, or repairing a faulty system, renovating can be a major investment. Creating a budget and sticking to it will help you keep your renovation on track.
It's also important to factor in the costs of permits and associated fees, including those if you live in a co-op or condo. It's also a good idea to leave 10 to 20 percent for unforeseen costs, such as additional repairs or last-minute changes that arise during the renovation process.
Once you've set your budget, it's time to get bids from at least three contractors. Ask about their rates, experience, and reviews before making a decision.
2. Draw Up a Floor Plan
Whether you hire an architect or draw your own, a floor plan is an essential component of a renovation. It eliminates guesswork for your contractor and designer.
A floor plan is a diagram that shows the layout of rooms, hallways, closets, doors and windows. It also depicts architectural features such as fireplaces.
You may need to draft a floor plan by hand or use a computer program. Choosing which method is best for you will depend on your level of experience.
It's important to note that you must follow local building codes when drawing up your plans. These standards require minimum dimensions for access around fixtures, such as toilets, sinks and more.
3. Get Permits
Building permits are a must for any renovation that involves a major change in the structure of your home. This includes adding on a room, installing a new bathroom or kitchen, or moving your existing appliances.
A permit also ensures that your home is safe and built according to local building codes. These regulations regulate the materials and construction methods that are used to ensure safety and structural integrity.
While many homeowners skip the permit process to save a few bucks, it's not a good idea. Not only is it illegal, but doing work without a permit can have serious consequences. For example, you could be fined or face public shaming for your unpermitted work. It can also affect the value of your home.
4. Decide on a Contractor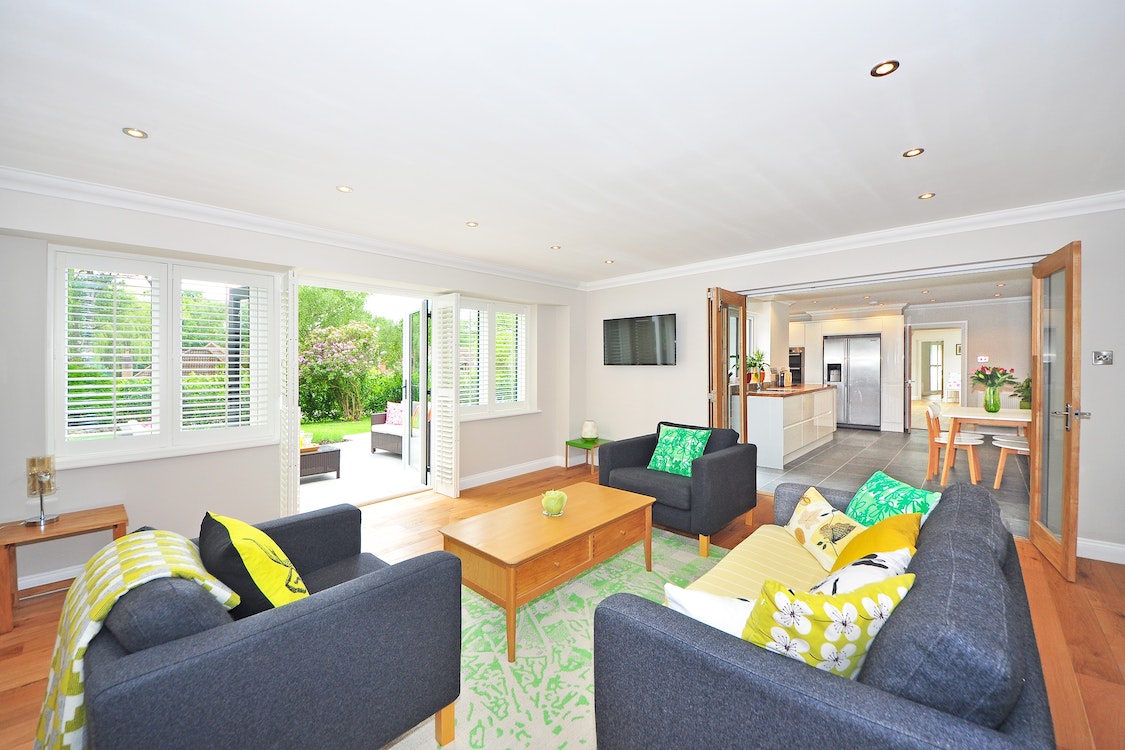 It's important to choose a contractor who is experienced in home renovations. They can help you navigate the pitfalls and avoid costly mistakes. Zhoosh, for example, will transform your office interior into a stylish and productive space with their modern commercial interior fit outs.
Do some research and get referrals from friends, family, co-workers and online resources like HomeAdvisor or Thumbtack. These sites have verified reviews from people who have hired a general contractor before.
When you've narrowed down your list of contenders, call and schedule in-person meetings with three or more of them. Be sure to ask plenty of questions during these calls.
Communication is key, and a good contractor will be open and honest about the process. They should also be willing to provide you with a written lien waiver, which verifies that they've been paid for their work.
5. Decide on a Design
Design is a critical part of any renovation, and choosing the right design can make all the difference between a mediocre project and a spectacular one. The best way to decide on a design is to define your personal style and communicate it to your contractor early in the process. This will help them to better understand your preferences and create a design that you can enjoy for years to come.
Finally, don't be afraid to ask for feedback from your friends and family as well. They may have great ideas that you didn't think of! It's also a good idea to get your contractor to build a prototype of the design you've decided on before starting the actual construction. This will save you time and money when it comes to deciding on the final product!
6. Decide on a Finishing Touches
Whether it's paint, flooring or furniture, finishing touches can make or break the look of your renovation. Regardless of the project, it's a good idea to decide on finishing touches early on so that you have time to order what you need and get it installed when your home is ready for you to move in.
Luckily, there are many options out there for finishing touches that will really add a personal touch to your fixer upper. From art to accessories to DIY ideas, we have you covered. Check out our favorite finishes below and find a little inspiration for your next project! And remember, once the big projects are finished, you can refresh any room with these easy final touch upgrades that won't break the bank. You'll love them for years to come! Have a great renovation!
7. Decide on a Schedule
A schedule is a good way to keep track of the many tasks required to get your home back in tip top shape. Not only is a schedule handy in and of itself, it also provides a benchmark by which to measure progress and to see if your contractor is meeting their end of the bargain. A schedule can be as simple as a daily schedule or as complex as a bespoke jigsaw puzzle with each piece carefully designed to achieve specific goals. Getting the best possible schedule from your contractor can be challenging if you don't know what to ask for, so it is important to make a clear and concise list of goals before beginning. This will save you from having to redo your list in the future and give your contractor a clear and concise path to success.
8. Decide on a Cleaning Schedule
A cleaning schedule is a list of specific tasks that need to be done in your home. It also details when you're going to do each one and who will do it.
A good cleaning schedule will help you keep your house tidy without having to spend a lot of time and effort on it. It will also prevent your house from becoming too chaotic and messy.
Developing a cleaning schedule ensures all surfaces, equipment, and high-traffic areas get cleaned consistently. It can also help make sure that you use the right products and that your team or crew follows proper procedures.
There are many different types of cleaning schedules available to choose from, so it's important to decide which one is the best fit for your needs. Once you've decided on the perfect plan for you, it's time to start cleaning!
9. Get Someone to Watch Your Kids or Pets
Getting someone to watch your kids or pets during renovations is one of the best ways to keep your sanity. Leaving the young ones with a sitter or signing Fido up for doggy day care on the days you aren't home can be the difference between having your project completed in the allotted time or having it delayed until the last possible moment. For a successful renovation, there are many things to consider, but this one is probably the most important. You should also be sure that you use the right safety gear to protect both your kids and pets from construction hazards while they are in your home. The best way to do this is to keep them away from the work area with gates and other safety measures.
10. Stay Organized
The process of renovating a house can be stressful, but with the right planning and organization, it can also be a lot of fun. By taking the time to be organized, you'll be able to stay on top of all the details and make sure that you get the house of your dreams.
Keeping all of your design information, paint swatches and plans close-by will help you stay organized during the renovation process. Creating a checklist for each room of your home will also be helpful, as will creating a system that will allow you to easily access anything that you need while the work is underway. These simple tips will help you get through a remodel without a hitch! So, are you ready to embark on a home renovation? Let us know in the comments below!